Championship CarbonCore
PMTCC Tenor Drums
Championship CarbonCore
PMTCC Tenor Drums
Championship CarbonCore Tenors feature unique hybrid shells - 6 plies of Maple enhanced with an inner ply of ultra-light Carbon Fiber. The Maple promotes warmth and tone, while the Carbon Fiber boosts articulation and projection. CarbonCore Tenors sing with new life and cut like you've never heard before, all the way up to the 6" spock drums. Expressive, clear, and articulate across all drums throughout the entire dynamic range ...The Magic's Inside.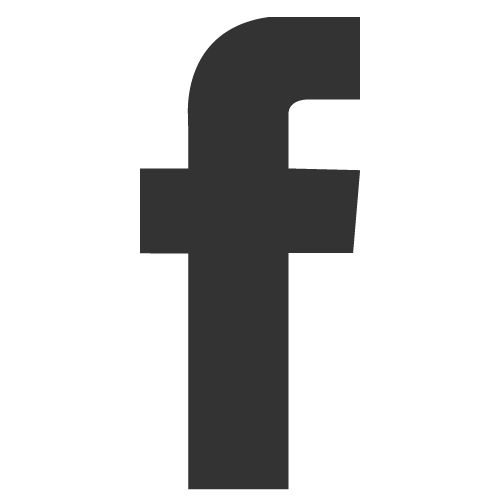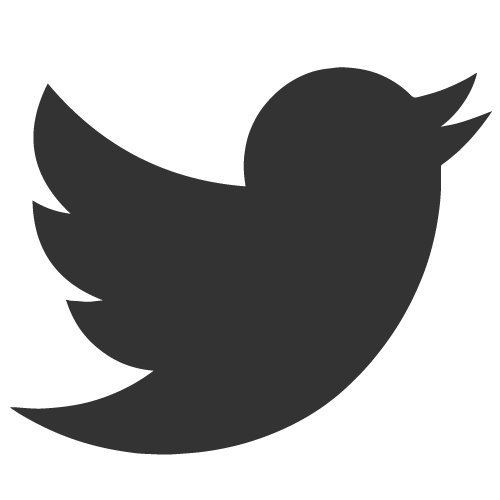 PMTCC Tenor Drums
Model Number

PMTCC Series
Championship CarbonCore Tenors are available in 2 basic outer configurations:
(10"-12"-13"-14")
&
(8"-10"-12"-13")
Spock drums are available in 6", 8", and 6"+8" configurations; see configuration chart below.
Polished Aluminum hardware is standard while Chrome hardware is available via special order.
CarbonCore drums come stock in a classy #103 Piano Black lacquer finish, perfect for any ensemble's color pallet.
For a vibrant scholastic finish, please see our Varsity Series Finish offerings below.
PMTCC Single Tenors
Model Number

PMTCC Series
Pearl's Championship CarbonCore Single Tenors are the perfect complement to your battery. Affectionately called a 'flub' drum, these tenor drums add impact and punctuation to your battery sonority. The Single Tenor's lightweight design is perfect for young percussionists who are learning to march and play.
Championship CarbonCore Single Tenors come with a CXSA2 carrier attachment affixed, making the drum j-bar compatible right out of the box. The Single Tenors are compatible with Pearl's Advanced Marching Hardware Snare Stand.
Available in 2 stock configuration:
14" Single Tenor
14"+8" Duo Tenors
The 14" Single Tenor comes pre-drilled to accept an add-on 8" drum. See configurations below for options.
Polished Aluminum Hardware is standard, while chrome hardware is available via special order.
Stock finishes include:
#33 Pure White
#46 Midnight Black
#450 Silver Sparkle
Varsity Series Finishes are also available; see below.
Features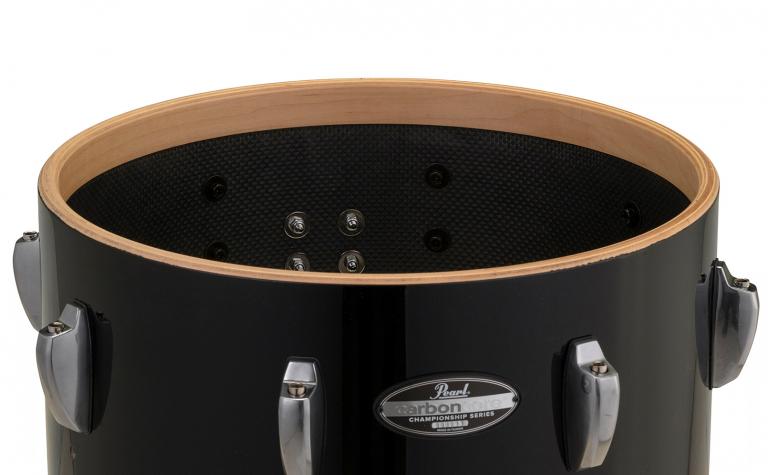 Hybrid Maple / Carbon Fiber Shell
Pearl's Championship CarbonCore Tenor drums shells offer the most expressive and complete sound ever available in the market. The hybrid shells consist of 6 plies of Maple with an added inner ply of ultra-light Carbon Fiber. The innery ply of Carbon Fiber improves pronunciation and boosts projection across the full dynamic spectrum while the 6 plies of Maple maintain the great tone and warmth characteristic of Pearl Championship Series.
Pearl's tenors are scientifically proportioned from diameter to depth, allowing form optimal shell vibration. These shell craftmanship details continue to define Pearl's legendary tenor sound.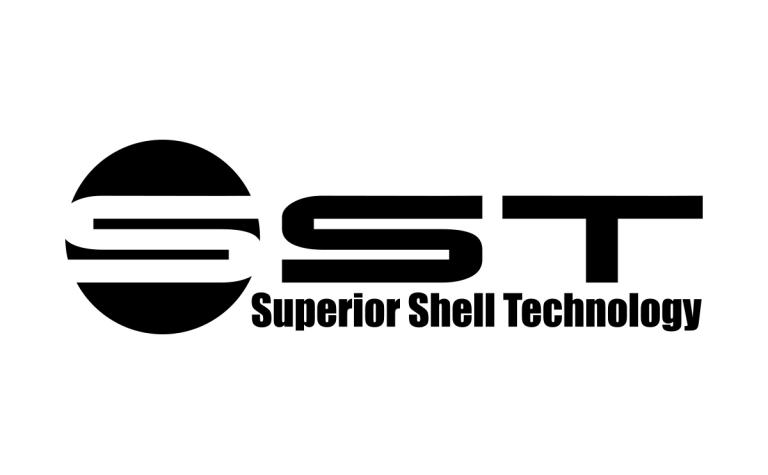 Championship CarbonCore Tenor Drums are manufactured with Pearl's Superior Shell Technology which utilizes a proprietary technique for achieving the ultimate air chamber. It begins with select woods chosen for their unique acoustic attributes, milled to precise thickness with overlapping scaft joint seams for a perfect air-tight fit. The wood plies are saturated with Pearl's proprietary "AcoustiGlue" that permeates every pore and dries to the exact consistency of the wood for optimum resonance. Finally, the plies are formed in high-temperature molds with 1000 PSI of hydraulic pressure to produce perfect drum shells that exhibit superior tone, optimal resonance and extreme strength.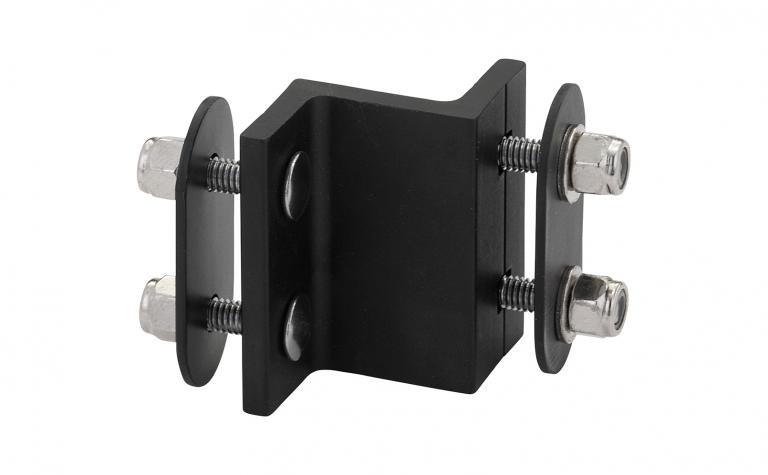 Z-Plate Spacers give your tenor configuration a secure hold without any give or play between the drums.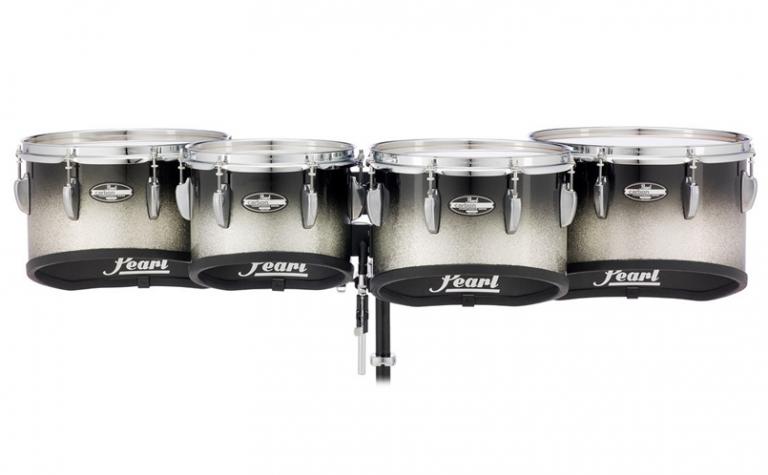 Championship CarbonCore tenors are available in Shallow-Cut configurations, removing depth from the shell's skirt to provide a lightweight, agile option. Shallow-Cut tenors offer a tightly focused articulation yet has the warm, round Pearl tenor sound that has become the industry standard. Reduced weight due to shallower shell depths makes the tenors easier to carry, perfect for modern drumlines and bands.
Configurations
Championship CarbonCore Tenors are available in 7 pre-configured packages to meet your unique needs, available in Sonic or Shallow Cut depth.
Championship CarbonCore Single Tenors are available in 2 configurations, only available in Sonic Cut depth.
| Model Number | Dimensions | Weights |
| --- | --- | --- |
| PMTCC8023/A | 8/10/12/13 - Sonic Cut | 22.4 lbs |
| PMTCC0234/A | 10/12/13/14 - Sonic Cut | 26.0 lbs |
| PMTCC68023/A | 6/8/10/12/13 - Sonic Cut | 25.3 lbs |
| PMTCC60234/A | 6/10/12/13/14 - Sonic Cut | 28.9 lbs |
| PMTCC668023/A | 6/6/8/10/12/13 - Sonic Cut | 28.2 lbs |
| PMTCC660234/A | 6/6/10/12/13/14 - Sonic Cut | 31.8 lbs |
| PMTCC680234/A | 6/8/10/12/13/14 - Sonic Cut | 32.0 lbs |
| PMTCCS8023/A | 8/10/12/13 - Shallow Cut | 21.8 lbs |
| PMTCCS0234/A | 10/12/13/14 - Shallow Cut | 22.9 lbs |
| PMTCCS68023/A | 6/8/10/12/13 - Shallow Cut | 24.7 lbs |
| PMTCCS60234/A | 6/10/12/13/14 - Shallow Cut | 25.8 lbs |
| PMTCCS668023/A | 6/6/8/10/12/13 - Shallow Cut | 27.6 lbs |
| PMTCCS660234/A | 6/6/10/12/13/14 - Shallow Cut | 28.7 lbs |
| PMTCCS680234/A | 6/8/10/12/13/14 - Shallow Cut | 29.0 lbs |
| PMTCC148ST/A | 14/8 - Sonic Cut Single Tenor, duo | |
| PMTCC1413ST/A | 14" Sonic Cut Single Tenor | |
| PMTCC0808ST/A | 8" Single Tenor, add-on | |