Models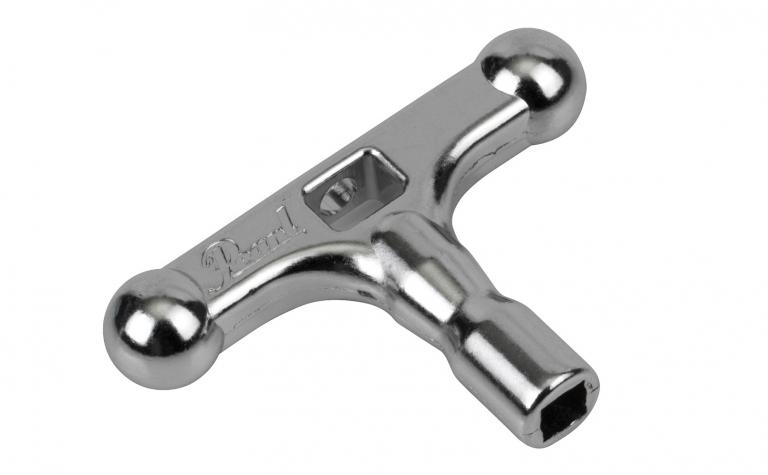 Chrome plated drum tuning key features die-cast construction, Pearl logo, and balance beads on each side of the wide T-handle for better grip and controlled spin.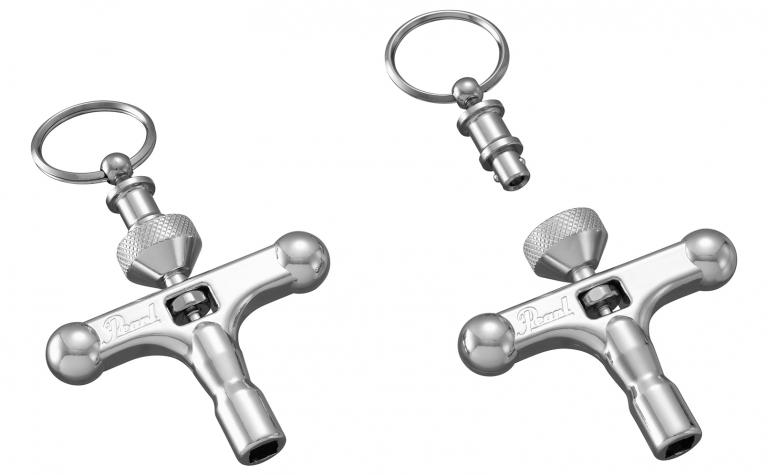 The Pearl K180 Spin-Tight Drum Key is made specifically for use with Pearl's Spin-Tight Tension Rods and features a key-ring and balanced action wing handles.
It's tension road receiver features an independent telescoping square head driver that docks into the recess in the top of each Spin-Tight Tension Rod. The spinning knob at the top allows you to tighten or loosen the "tension rod within a tension rod." This allows you to lock in even tuning across the head.