Musicians Making A Difference Scholarship
2022-2023 Applications Open January 15
About the Scholarship
Pearl is proud to announce the "Musicians Making A Difference" college scholarship initiative that will award $10,000 annually in the amount of two $5,000 scholarships to high school musicians who have demonstrated the ability to change themselves, their community, and those around them. A diverse panel of Pearl staff and artists will select recipients based on the student's contributions to their community, and not their playing or vocal ability. Our objective is to reward and inspire the youth that will shape tomorrow. We look forward to the engagement and interaction with all who share our goals.
---
2021-2022 Recipients
Read the Press Release.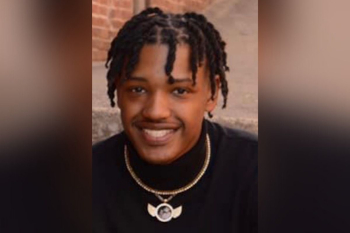 Emmanuel Wade
Since age 14, Emmanuel Wade (Clarksville, TN) has dedicated many years to the non-profit organization, I Am Invisible Bullying and Suicide. As an active musician, songwriter, and rapper, Emmanuel wrote a song titled, "I'm Invisible," which is used by the organization and the community to spread encouragement and positivity to at-risk youth. To date, I Am Invisible has reached over 3,500 students ages 8-17 in middle Tennessee. In 2021, Emmanuel was awarded the City of Clarksville Mayor's Certificate of Recognition, as well as Delta Sigma Theta Sorority Clarksville Alumnae Chapter's Academic Excellence Award. Emmanuel looks forward to attending Alabama A&M University where he plans to continue his work helping those affected by bullying and suicide.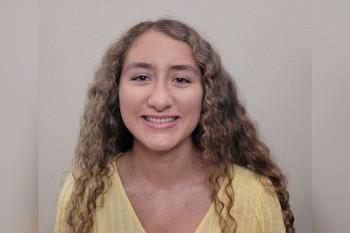 Isabel Michaelides
Isabel Michaelides (Valencia, CA) has spent much of the past year volunteering at Oakmont of Valencia Senior Center, where every Sunday she could be found performing an arrangement of 50/60s music for a full room of senior citizens. Oakmont specializes in seniors with Alzheimer's and Dementia, a personal impact to Isabel as both her grandparents suffer from memory loss. Having been accepted into the University of California Irvine's Biomedical Engineering program this Fall, Isabel looks forward to participating in further research related to Alzheimer's and Dementia, while volunteering in the local community and providing support to individuals and their families who are affected by these diseases.
---
2022-2023 Eligibility (Applications Open January 15, 2022)
Please note, this Scholarship is intended to reward those students who have made significant impacts to their community. While one's musical or vocal ability is commended, that alone will not be considered for application review.
- Applicants must have completed high school graduation requirements in the 2022 - 2023 academic year
- Applicants should be an active member of at least (1) academic or community performing ensemble in the 2022-2023 academic school year, and/or perform as an active soloist
- The scholarship opportunity is limited to United States students, only.
- Applicants must complete all scholarship material requirements by Friday, April 15, 2022.
Proof of Enrollment
Proof of college/university enrollment should be for the 2022-2022 school year. This may be found at your Records or Registrar's office. Contact your school to see what documentation they have available as document names and forms may vary between institutions.
Graduating high school seniors may send a copy of their university acceptance letter if they will not have enrolled for fall courses prior to the scholarship application deadline.
Application Checklist
☑ (1) letter of recommendation from a teacher, mentor, or civic leader, other than ensemble director
☑ (1) letter of recommendation from band director or music teacher
☑ Proof of GPA
☑ Personal Essay
Personal Essay Prompt:
Share with us your personal story. Describe specific ways in which you have positively impacted your community and why you believe you should be chosen for the Pearl "Musicians Making A Difference" scholarship.
If selected a winner, how will this scholarship aid in your post-graduation plans? Please include your career goals, the level of impact you have had on the community, and any challenges faced. Essays should be no more than 600 words.
Scholarship winners will be contacted and announced in June, 2022.
---
PEARL INTERNSHIPS
Given the ongoing concerns regarding COVID-19, the Pearl 2021 Intern Program has been canceled. We appreciate all of the students who applied and we encourage you to submit applications for the summer of 2022.
To take part in the 2022 program, we look for the following minimum eligibility criteria:
☑ Applicants must be enrolled in a degree program at a college or university both at the time of application and during the internship.
☑ Preferred fields of study but not limited to: Marketing, Advertising, Music Business, Public Relations, Graphic Design, Media.
☑ 2-week orientation begins May and the internship period is June - July. (subject to change based on university requirements)
☑ Work schedule Monday through Thursday 9:00am – 5:00pm.
☑ A minimum of 20 years of age.
☑ Relocate to the Nashville, TN area for the term of the internship.
Please note: this is an unpaid internship.
Internship Application Submission Dates will be announced in 2022.
Learn more about the Pearl Internship program by reading what our past Interns have to say!