Concert Snare Drums
Philharmonic Beaded Brass
Concert Snare Drums
Philharmonic Beaded Brass
PHB Philharmonic Brass offers the highest frequency response in the Philharmonic Series with bright cutting clarity and finesse. 1.5mm thick brass Philharmonic shells have a bright, highly focused, well-balanced bright ringing tone that soars without being choked or forced, perfect for situations needing more volume and projection.
Beaded brass shells on 5" and 6.5" depth drums add a touch of style and strength while the 4" piccolo depth is a straight brass shell to accommodate the shorter tube lug standoffs.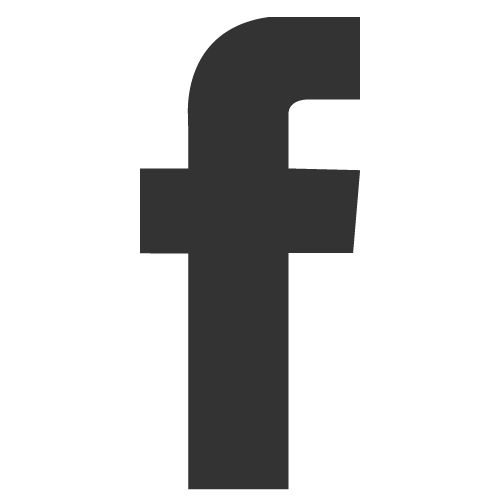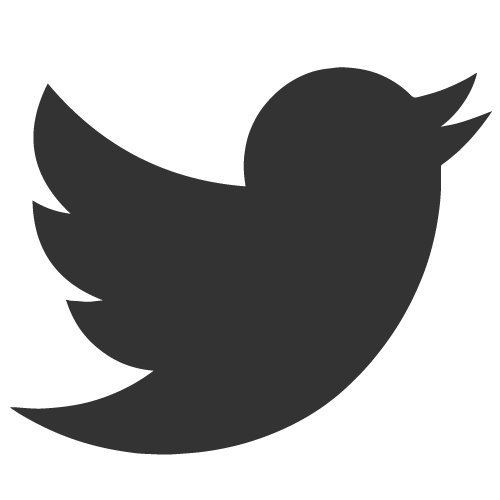 Philharmonic Beaded Brass
Model Number

PHB Series
SHELL

1.5mm Brass
STRAINER

SR505 Triad Silent Strainer
SNARES

Graduated Tension wrap-around cable
BEDS

Vintage Cut
LUGS

Classic Tube Lugs
RODS

Stainless Steel
HOOPS

Single Flange with Claw
HEAD

Remo Diplomat Renaissance
HARDWARE

Nickel Hardware
FINISH

Glossy Black Nickel
Features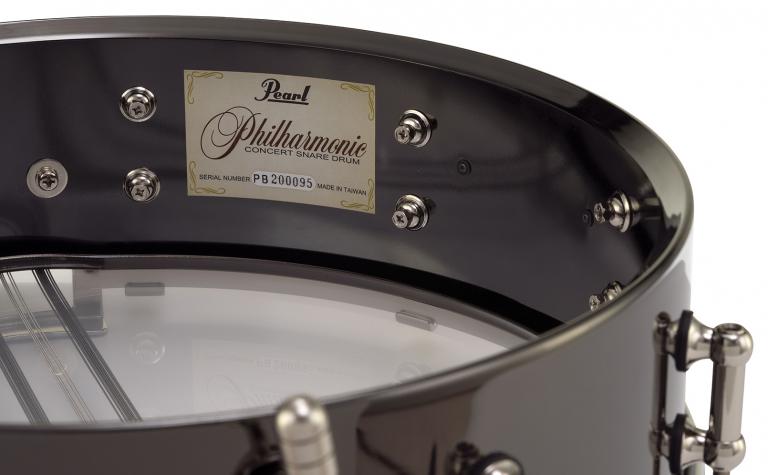 With the highest pitch response of all the Philharmonic drums, PHB Brass delivers a bright ringing tone that soars without being choked or forced. Finish plated in lustrous Glossy Black Nickel.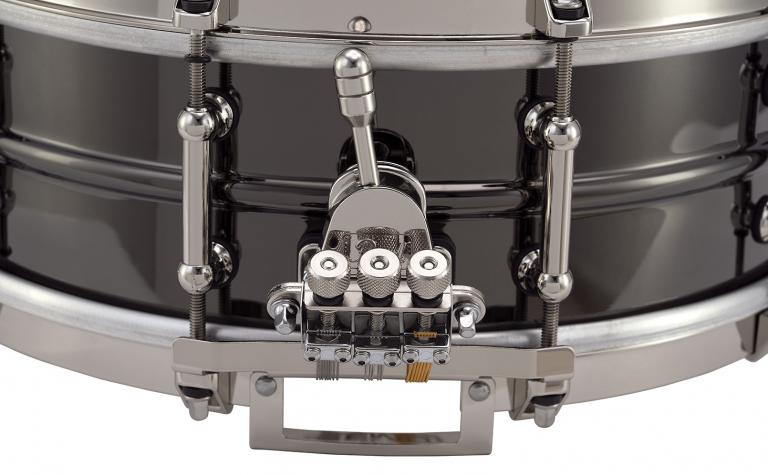 SR505 Triad Silent Strainer
The newly redesigned SR505 Triad Silent Strainer includes new Captive Adjustment Touchpoints and mechanical improvements of the three independently adjustable snare assemblies. New full, wrap-around guitar wire snare assemblies allow for ultimate sensitivity and tonal expression in the softest range of your playing. In addition, a new Quick Release Snare mounting system maintains your individual snare adjustment settings on all three assemblies for fast and easy snare head replacement and maintenance.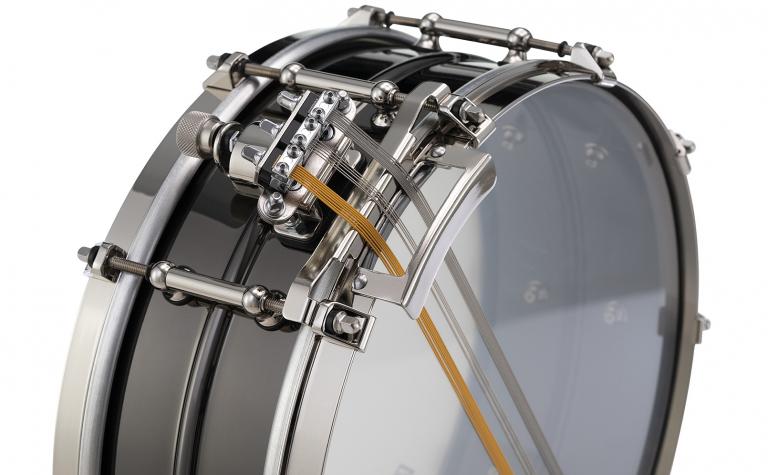 A proprietary combination of three unique snare sets (coated cable, stainless cable & snappy wire) using both graduated and even tension, offers seamless timbre overlapping and ultra-smooth dynamic transition, plus a greatly extended dynamic and sensitivity range. All snares can be effortlessly changed by simply loosening the adjuster and one drum key rod.
Configurations
| Model Number | Dimensions | Shell Type | Snare Assembly (Left Middle Right) | Hoops |
| --- | --- | --- | --- | --- |
| PHB1440/N | 14" x 4" | 1.5mm Straight Brass | L=S068SGT M=S069 R=S068S | Single Flange w/ Claw Hooks |
| PHB1450/N | 14" x 5" | 1.5mm Beaded Brass | L=S067YT M=S069 R=S068S | Single Flange w/ Claw Hooks |
| PHB1465/N | 14" x 6.5" | 1.5mm Beaded Brass | L=S065Y M=S069 R=S068S | Single Flange w/ Claw Hooks |