Competitor
CMT Tenor Drums
Competitor
CMT Tenor Drums
Designed for even greater sound, the CMT Competitor Series Tenors offers extreme value and performance. 6-ply Poplar/Kapur shells feature a rounded bearing edge for full-bodied tone. Pearl's sonic cut on the shell bottoms project that big sound right to your audience. The lightweight zinc lugs casings provide precise, even-tuning by keeping the super-rigid steel hoops firmly planted to the shell. The bottoms of the shell are protected by rubber tom trim and lightweight aluminum tom spacers keep positioning perfect.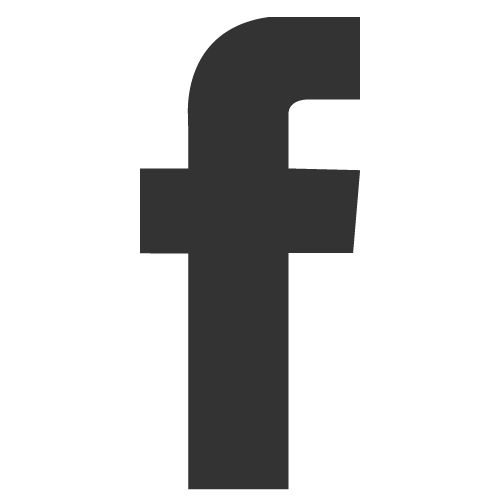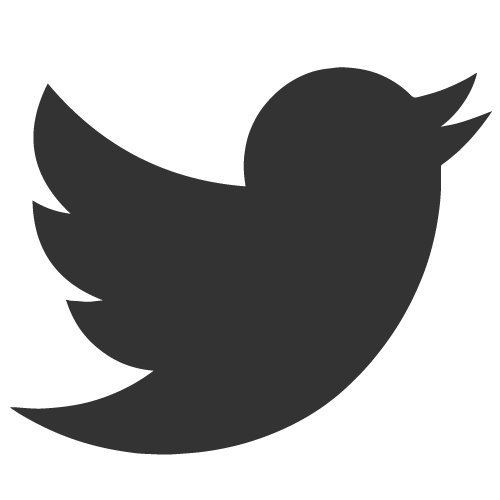 Features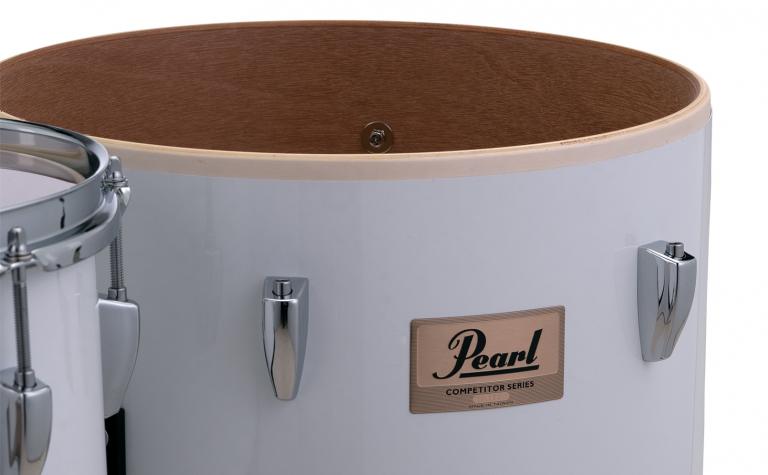 6 ply Poplar/Kapur Shells
Competitor Series CMT Tenor Drum shells feature 6-ply Poplar/Kapur shells crafted by Pearl's Superior Shell Technology. The wood combination produces excellent response in mid to low registers, as well as the high frequency projection you need for tenor drums. Competitor drums bring together traditional materials and legendary Pearl craftsmanship to create a light, mobile, and affordable high-tension drum.
Competitor Series Tenor Drums feature fully rounded bearing edges.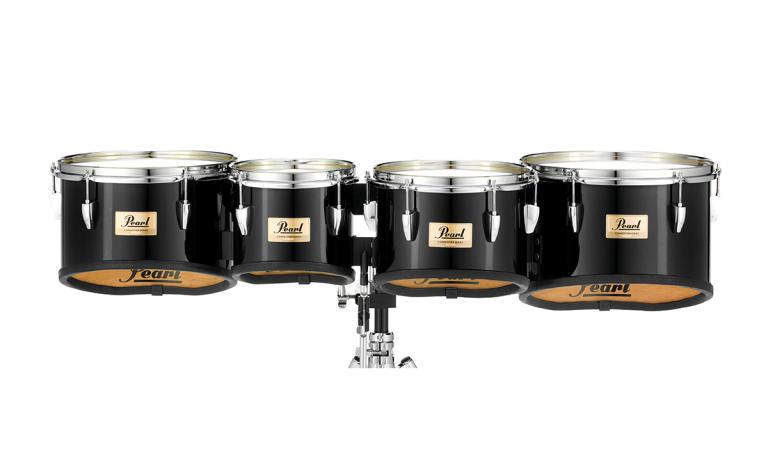 Designed to be lightweight and agile, CMT tenor drums feature reduced weight while still providing a warm, projecting sound.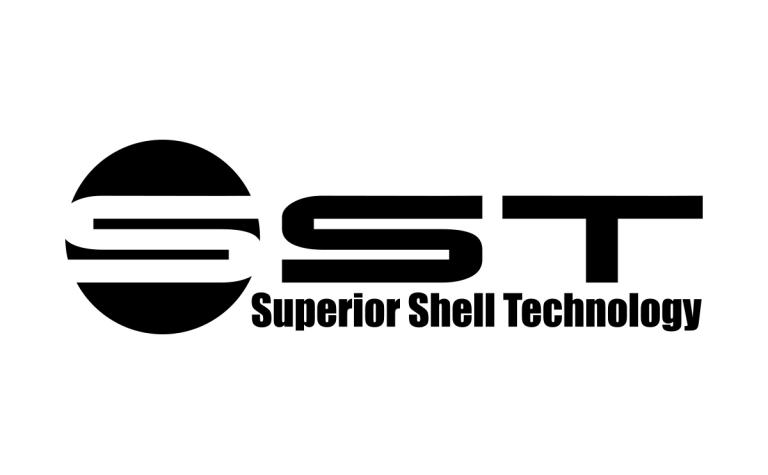 Pearl CMT Tenors are manufactured with Pearl's Superior Shell Technology which utilizes a proprietary technique for achieving the ultimate air chamber. It begins with select woods chosen for their unique acoustic attributes, milled to precise thickness with overlapping scarf joint seams, for a perfect air-tight fit. The wood plies are saturated with Pearl's proprietary "AcoustiGlue" that permeates every pore and dries to the exact consistency of the wood for optimum resonance. Finally, the plies are formed in high-temperature molds with 1000 PSI of hydraulic pressure to produce perfect drum shells that exhibit superior tone, optimal resonance and extreme strength.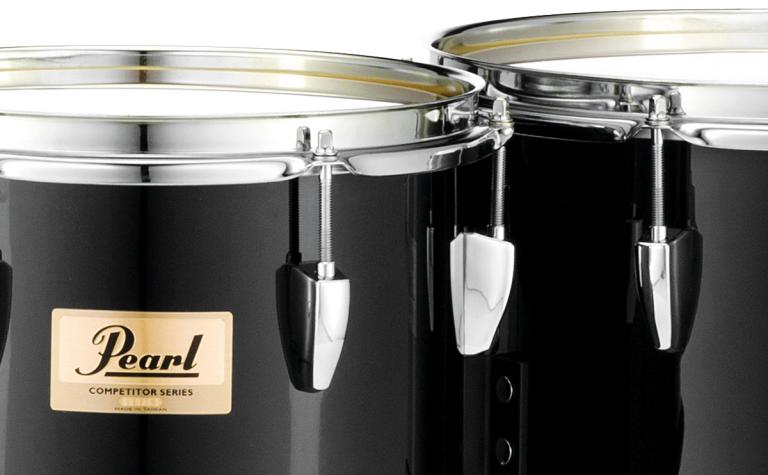 Constructed of Aluminum Alloy, the tension casings and lugs are built to endure seasons of use at modern high-tension tuning.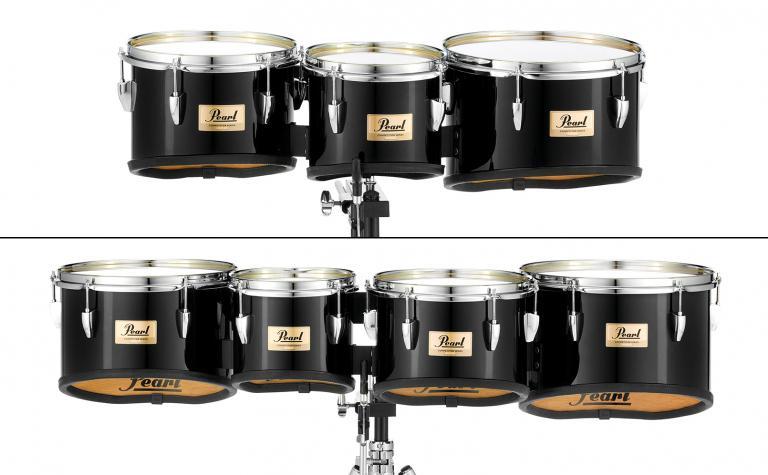 Trio and Quad Configurations
Pearl CMT Tenors are available as a Trio (8"-10"-12") and Quad (8"-10"-12"-13") configurations, offering the perfect fit for your ensemble
Configurations
Pearl Competitor Tenors are available in Trio and Quad configurations:
| Model Number | Description | Weight |
| --- | --- | --- |
| CMT802N/C | 8", 10", 12" Competitor Series CMT Trio | 12.0 lbs |
| CMT8023N/C | 8", 10", 12", 13" Competitor Series CMT Quad | 18.7 lbs |